The gluten-free era has arrived. But eliminating gluten from your diet doesn't mean you have to sacrifice flavor. Here are seven easy and delicious gluten-free recipes that are sure to satisfy your dietary needs as well as your sweet tooth!
Caramelized Pineapple with Toasted Coconut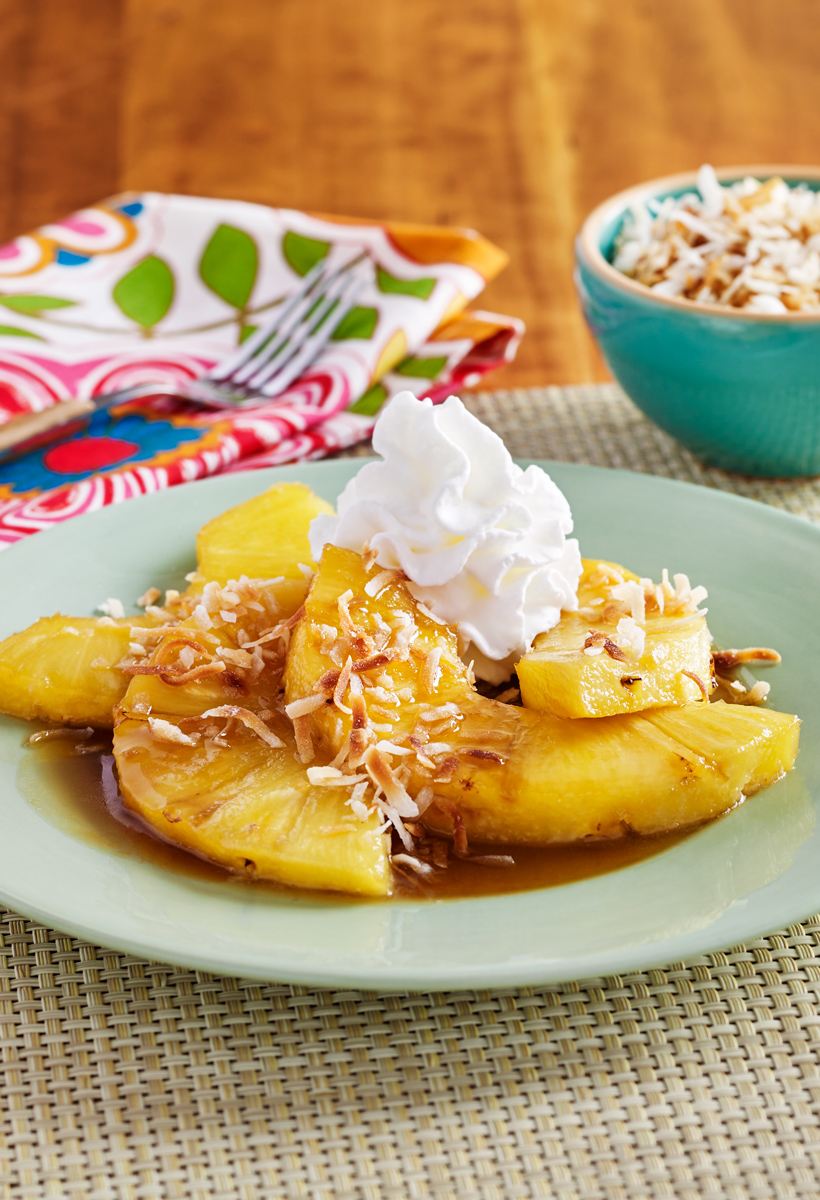 No gluten in this baby. This recipe is made with fresh pineapple topped with caramel sauce and toasted coconut. So good!
Gluten Free Almond, Coconut, Chocolate Chip Cookies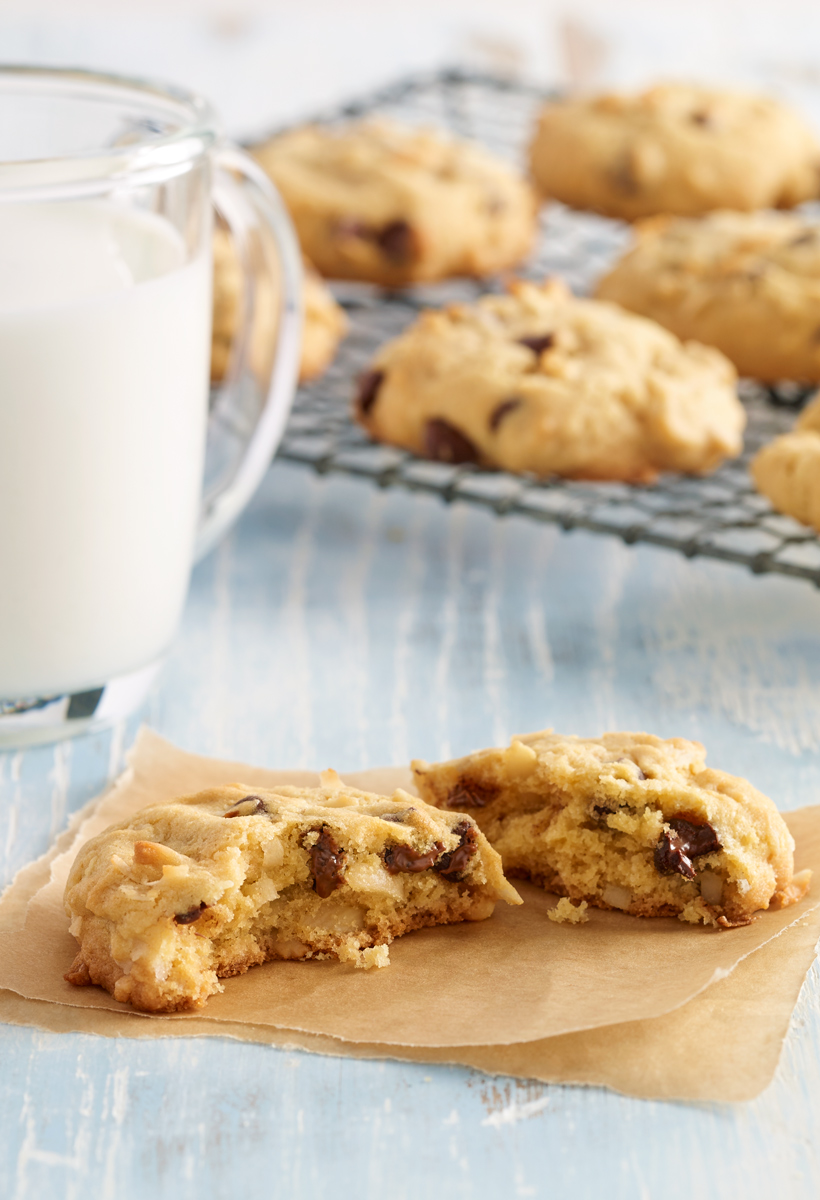 Get your cookie on with this recipe that is made with rice flour, chocolate morsels, shredded coconut and slivered almonds.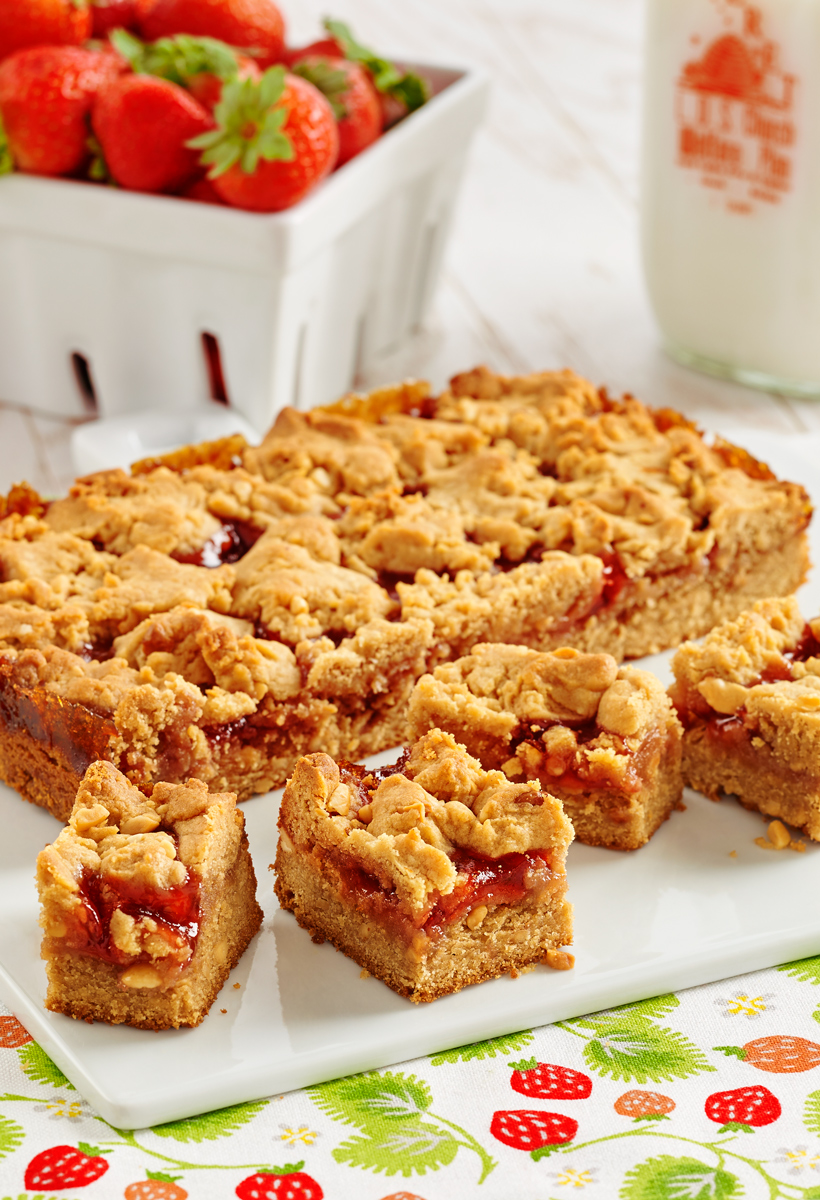 PB&J sandwiches are probably giving you flashbacks to your childhood. Take a step into the present with this modern take on the classic sandwich, which is made into bars using gluten-free flour.
Gluten Free Peanut Butter and Banana Crepe Stack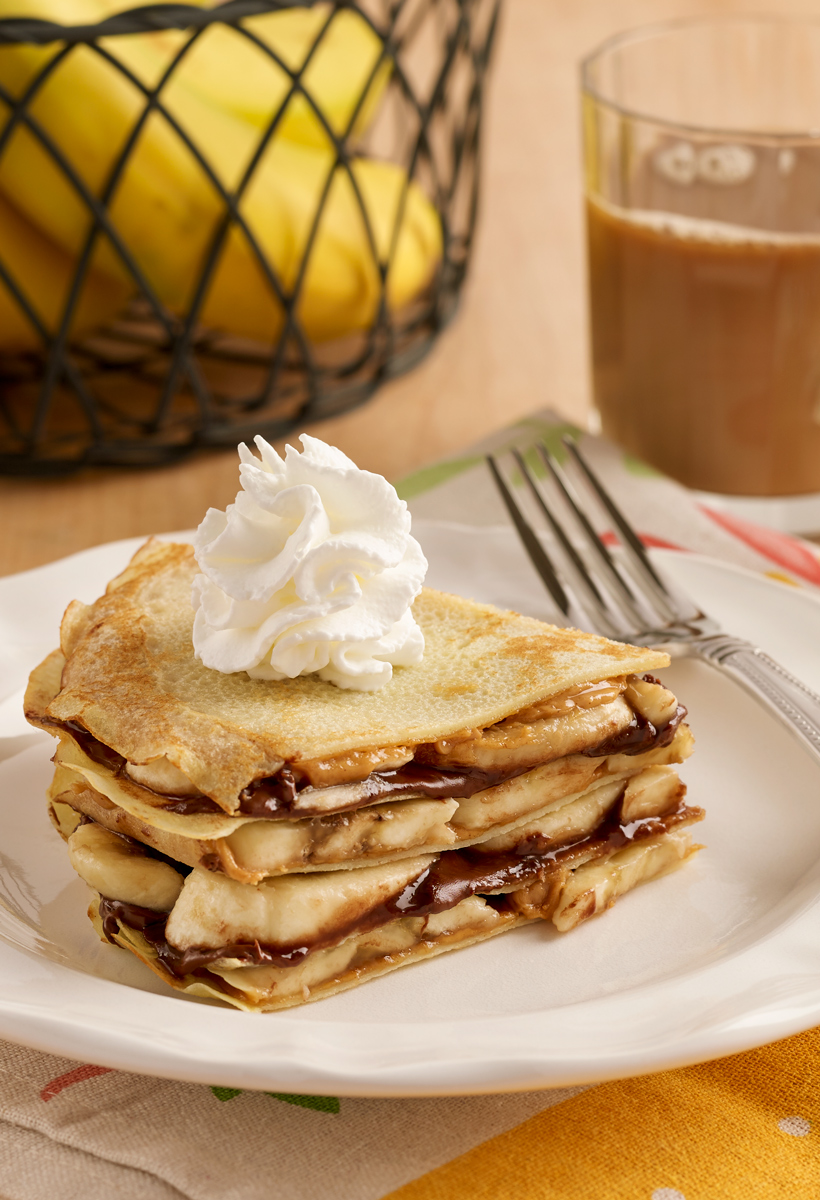 Crepe recipe layered with creamy peanut butter, chocolate-flavored hazelnut spread and sliced bananas. Need we say more?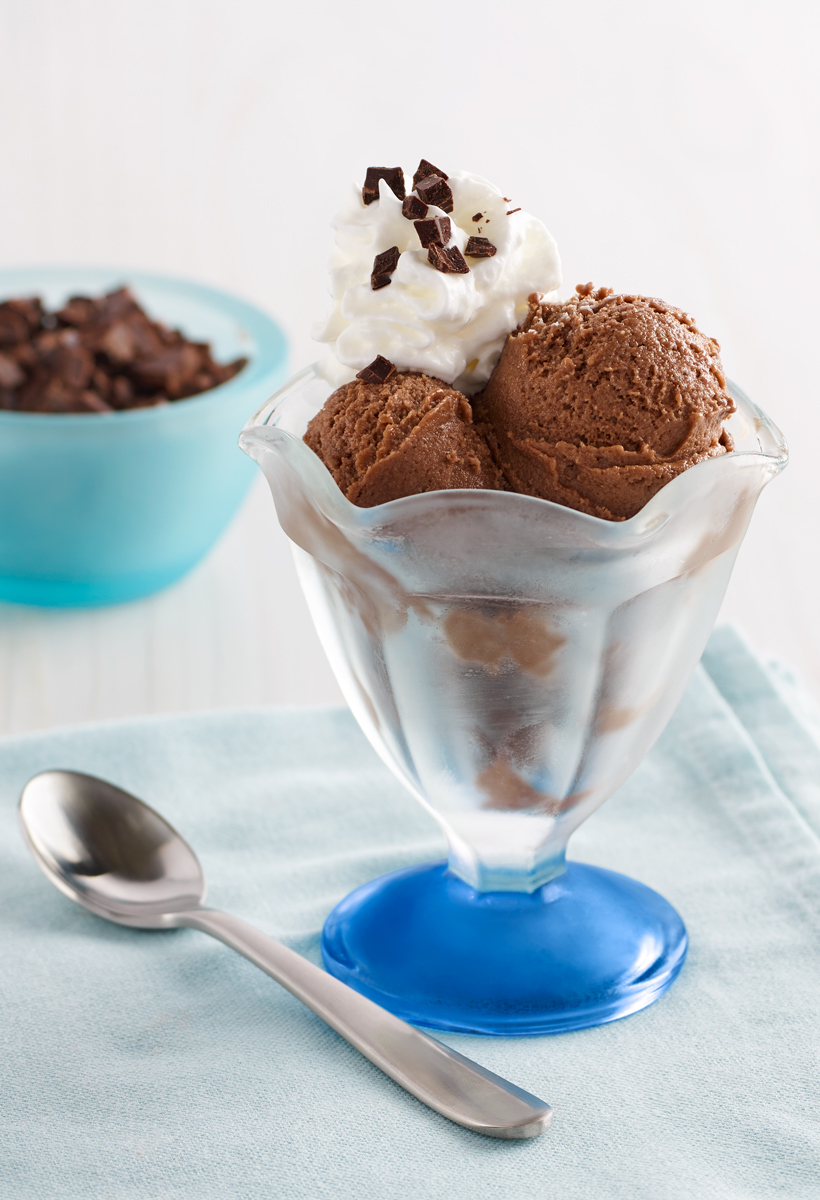 Even in the coldest of seasons, turning down good ice cream is hard. The best part of this ice cream is that you make it yourself with a few simple ingredients like banana, hot cocoa mix, whipped cream and milk.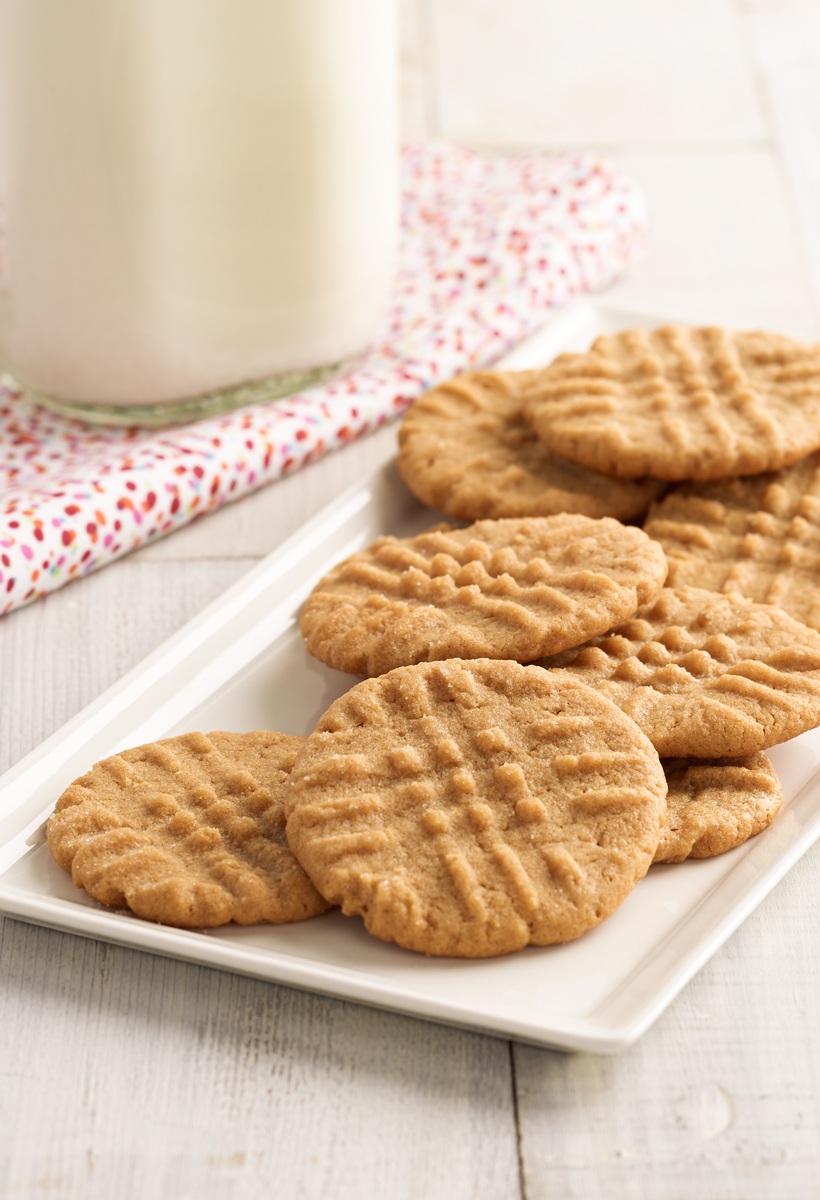 Bake your cookies in under 30 minutes using only three ingredients. And yes, you guessed it: they're gluten-free.
Make a batch out of this recipe—you won't be disappointed! With only three ingredients and with a prep and bake time of 30 minutes, this is one easy dessert to whip up.
Skillet Fruit Crisp with Gluten Free Granola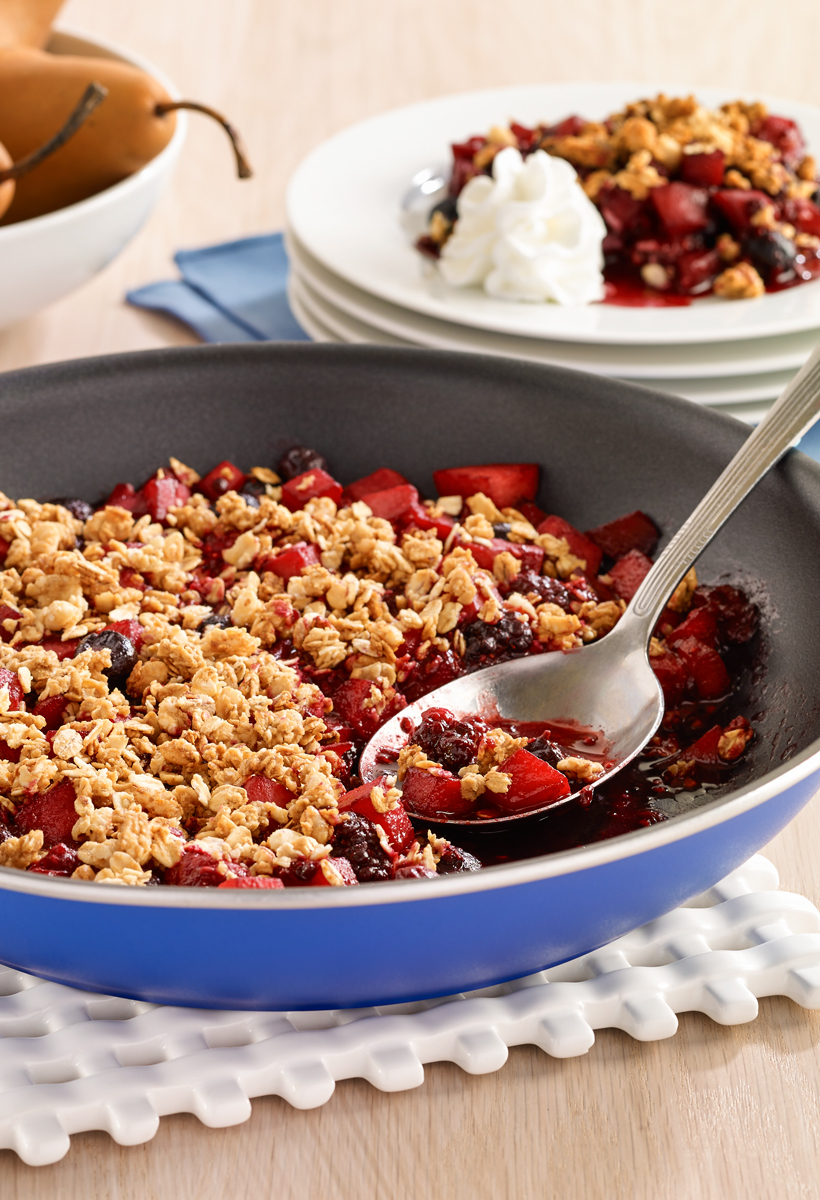 Skillet recipes are hot right now (no pun intended)! So we had to include a skillet dessert in this list. This recipe is made with real fruit, granola, and served with Reddi-wip®.